Description:
Udly cyclone filter system are designed to filter ferrous and nonferrous filtration it creates super centrifugal force in conical housing with the help of pressure pump.

Cyclone filtration is a method of removing particle from liquid without use of filter media through the vertex separation. Rotational effect and gravity are used to separate solid from liquid.

A high-speed rotating flow is established within a conical container called cyclone. Liquid flow in a helical pattern, beginning at the top wide end and ending at the bottom narrows end. Before top of cyclone in a straight liquid through the side of the cyclone and liquid and clean liquid comes out from top. Solid particle rotates with liquid by the super centrifugal force around the outer wall, solid comes down by gravity and rotational force, then falls to the bottom of the cyclone where they are removed. We Udly engineers are Manufacturers, Suppliers, Provider, Fabricators In Mumbai, In Navi Mumbai, In Thane, In India.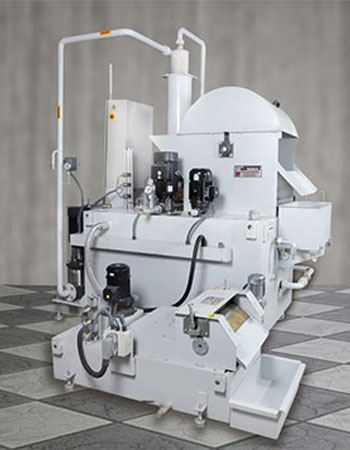 Facilities:
Coolant Tank
Cyclone(filter)
Gravity sludge separator
Chiller, Heat Exchanger
Supply Pump (Delivery Pump)
Scrubbing Pump
Bed Flushing Pump
Transfer Pump
Cyclone Pump
Magnetic Separator
Oil Skimmer
Level Indicator
Automatic Control Panel
Wheel cleaning Pump
Chiller Pump
Unique Features: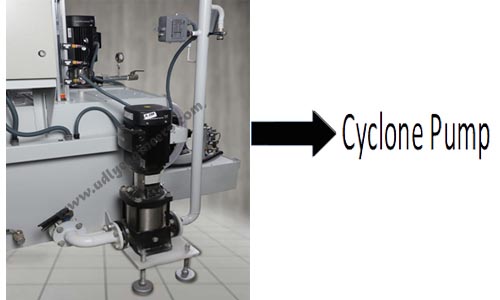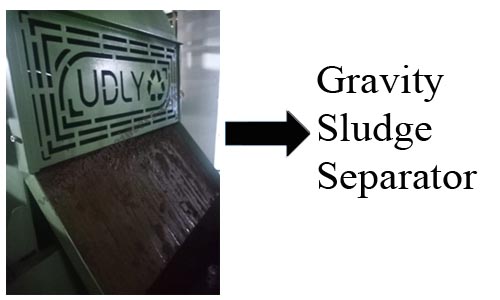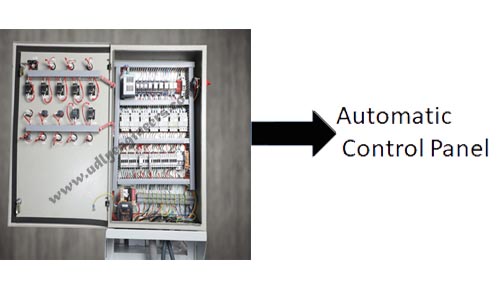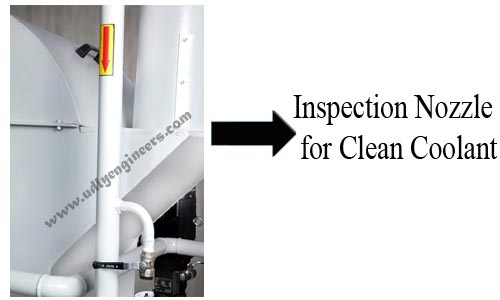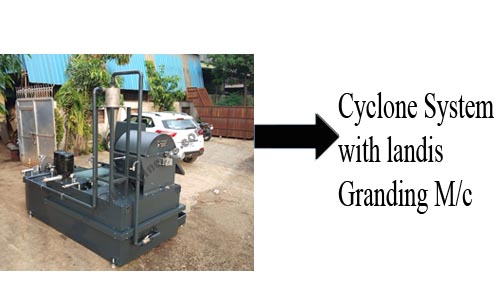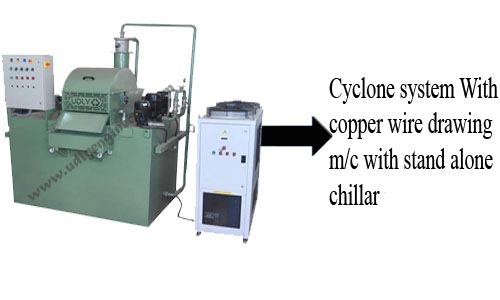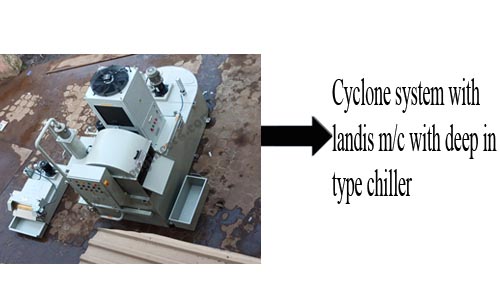 Assured Customer Benefits:
Filter media is not required.
Clean tank cleaning is not required.
Increase wheel and tools life.
Superior Surface finish & Quality
Faster Operation - Optimum Cycle time - higher productivity
Superior Life & performance of tool & cooling lubricants
Superior Process Reliability
Environment and health safe working
Minimum space utilization on shop floor
Help to achieve proper R.A. (Roughness average) Value.
Maintain RA and RZ values.