Description:
Udly Engineers design of filter housing is used for filter bag, cartridge and basket to filter water, oil, chemical, acid and pharma, providing filter range from course to fine filtrations

Udly Engineers manufactures a wide range of bag Filter Housing to meet your needs for liquid filtration. Our bag Filter housings are designed to be excellent for filtration of liquid in various industries we manufacture single bag multi bag and duplex filter housing. We manufacture filter housing mild steel and SS-304, SS-304L, SS-316, SS-316L. We Udly engineers are Manufacturers, Suppliers, Provider, Fabricators In Mumbai, In Navi Mumbai, In Thane, In India.
Facilities:
Bag filter housing.
Cartridge filter housing.
Basket filter housing.
Multi bag housing.
Bag.
Cartridge.
Basket.
Three-way valve
Pressure gauge
Differential pressure switch
I-bolt and I-nut
O ring
Fittings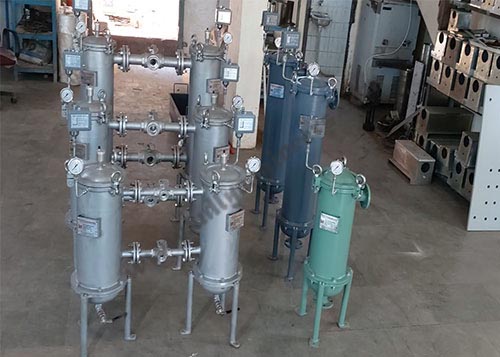 Bag Size:
7" x 32"
7" x 20"
7" x 16"
Filtration available 1000 to 0.5-micron, cartridge and basket also available depending on application and filtration level.
Unique Features: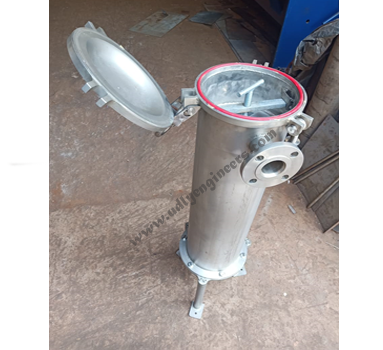 Filter housing is easy to clean from inside, because we can open top and bottom arrangement. This housing is suitable for pharma and chemical industry where there is more cleaning required.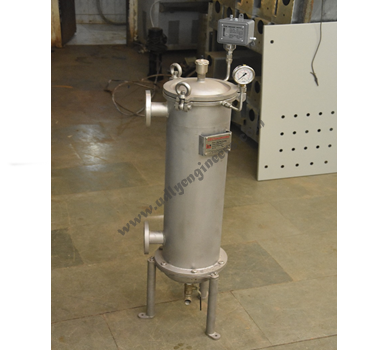 Easy to change bag, because we provide hinge type and tighten by hand to I-bolt. Spanner is not required for back changing.
Advantages:
Faster Operation - Optimum Cycle time - higher productivity
Quality consistency.
Superior Process Reliability.
Environment and health safe working
Minimum space utilization on shop floor
Easy cleaning from inside.